My passion for 3D modelling and animation started in 2001 at the University of Kent when I was first introduced to Maya. This exceptional package has the capabilities of producing lifelike computer generated images and animation, and has been used in blockbuster movies such as Lord of the Rings and The Dark Knight.
You can see my list of projects and productions below, many of which are available to watch online. I still intend to return this topic when I have more time.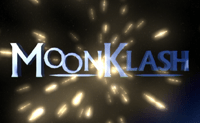 Time constraints whilst putting Splidge and Splodge together for a BBC talent competition forced me to abandon other projects I'd been developing, including an animated 'MoonKlash' introductory logo. This would later become the centrepiece of both of my showreels. Watch.
Two dangerous (stupid) aliens from the planet Frongamongadooalip are sent into exile on a huge time travelling spaceship – cunningly disguised as the Big Ben clock tower. This test animation was produced for a BBC talent competition, based on a script I was writing but sourcing parts from other projects I was developing. Watch.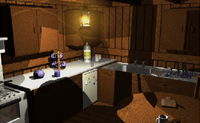 The Cabin was an experiment to see how much improvement could be made on the models produced for The Adventures of Tim the Tin through better lighting, rendering and textures. Watch.
Children's story produced This test animation was my first experience of computer animation. I resurrected a serieshttps://stuart-clark.uk/animation/the-adventures-of-tim/ of characters and developed the concept into a short animated story. I later wrote episodic and feature length scripts which I intend to revisit and animate one day. Learn more.